Well my R1 was stolen from Yatala in South Brissy on Tuesday Night 9th Oct 2012.
So if anyone see's it or hears about someone flogging one off or some parts please let me know or get in touch with the QLD Police Service
Its a 2006 Yamaha R1, Blue with a Black Belly Pan, Sponsor Decals, Gold Levers, Gold Fuel Cap, Gold Rearsets, Gold Mirrors, Tinted DB Screen, Two Brothers Carbon Exhaust.
QLD Rego: 882 HS
Vin: JYARN12836A000462
Engine: N509E038982
Anyways here is a photo of the bike as it currently looked before some arse wipe decided they liked it more than I did.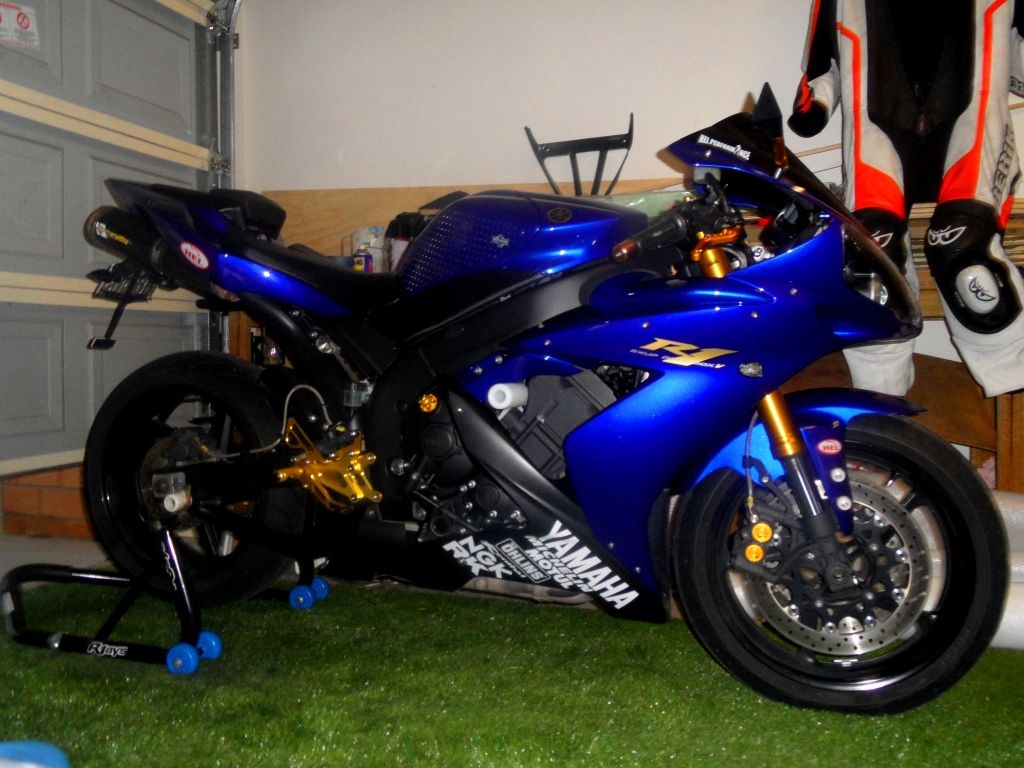 [/b]