They have started.
Now I know they are not exactly sportsbikes although a couple of us have proven that they can show a few sportsbikes up in the twisties

.
Now that a few of us have dirtbikes maybe there should be a sticky to help get a few more of these rides happening.
The weekend before last Wattie and I headed out to Appin MC track for the day. The weather didnt look good to start with, the track was wet muddy and we thought a jetski may have been required on some of the berms.
With the wet weather Wattie was in a bit of trouble. He was solidly defending his bald rear tyre until I went past him out of the corners. He just couldnt get traction which was consquently good for me as it meant no roost

he however was not so lucky

.
As the day dried out we were both starting to get used to the new bikes and the track. By about half way in we were both clearing most of the table tops and even starting to overtake a few riders out on the track. Not bad for 2 guys who had riden dirt for a good 5-10 years

.
As to be expected the competitveness started kicking and eblows started to come out. I accidently almost took Wattie out as I tried to get back past him down the inside under brake whilst I was sideways backing it in

came close but it was all good and I could hear Wattie laughing at me underneath his helmet.
We also hit the trails (however they now only have one short one) which was good but boring after a lap or 2.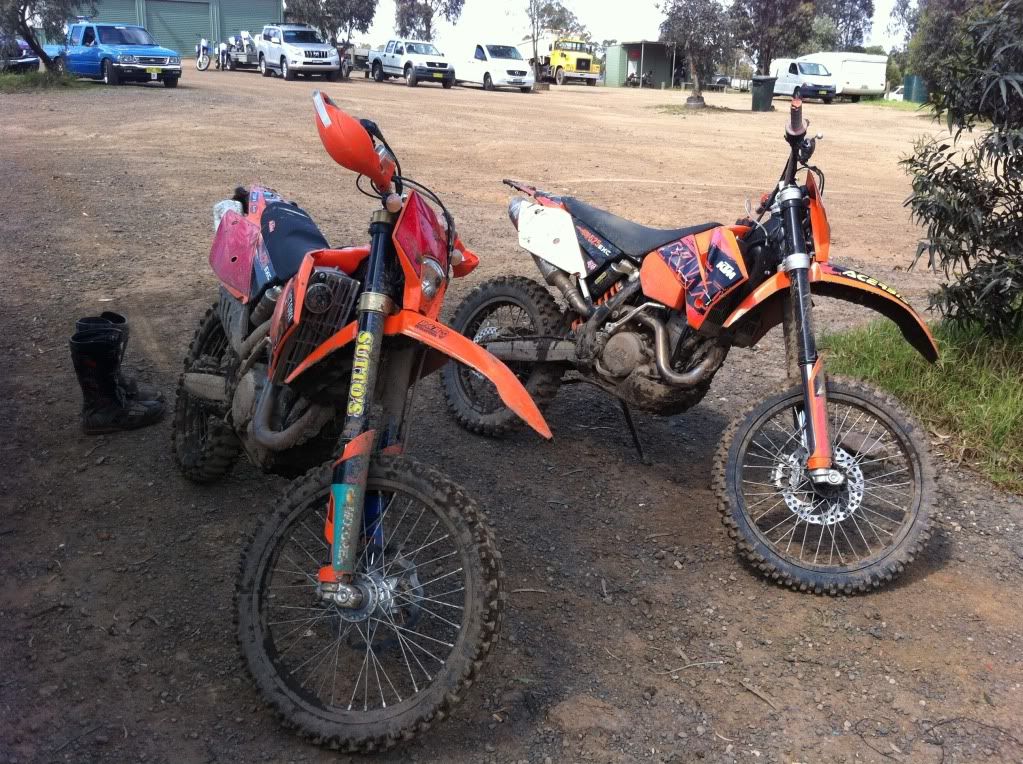 So when's the next one